Garden edging is the secret of elegant garden
If you observe elegant gardens, you will find a significant feature differs from unexploited open land, that is most of the fancy gardens are layered, different kinds of plants and pathways are in separated space. Professional landscape designers are good at using limited spaces to create art atmosphere, garden edging is considered as their secret to give the garden a clean-cut and organized look. Garden edging is very important and easy to improve the landscape's attraction.
Why use corten steel garden edging?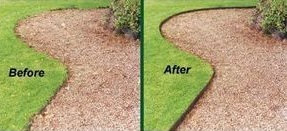 There are several kinds of materials that can be made into garden edging, among them, the most commonly used metals are cold rolled steel and corten steel (also called weathering steel). Compared with bare cold rolled steel, corten steel edging have stronger properties and longer lifetime, it barely needs maintenance. Rusted garden edging will keep the original shape and not bend under pressure, its unique rustic appearance allows it perfectly blend into different kinds of landscape styles.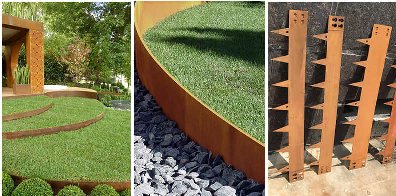 AHL corten landscape edging makes gardening easier
Unlike other brand, our company AHL has more than 10 years experiences manufacturing home&garden used weathering steel products. We have our own factory with the most advanced machines, engineers with high level technology and aesthetic knowledge, sales team with responsible attitude and service.
AHL corten steel garden edging has teeth that slice deeply through dirt when hammered into the land, while still being flexible enough to conform to any angle. The deep barrier makes gardening easier and tidy. Here we list the major advantages of AHL rusted landscape edging.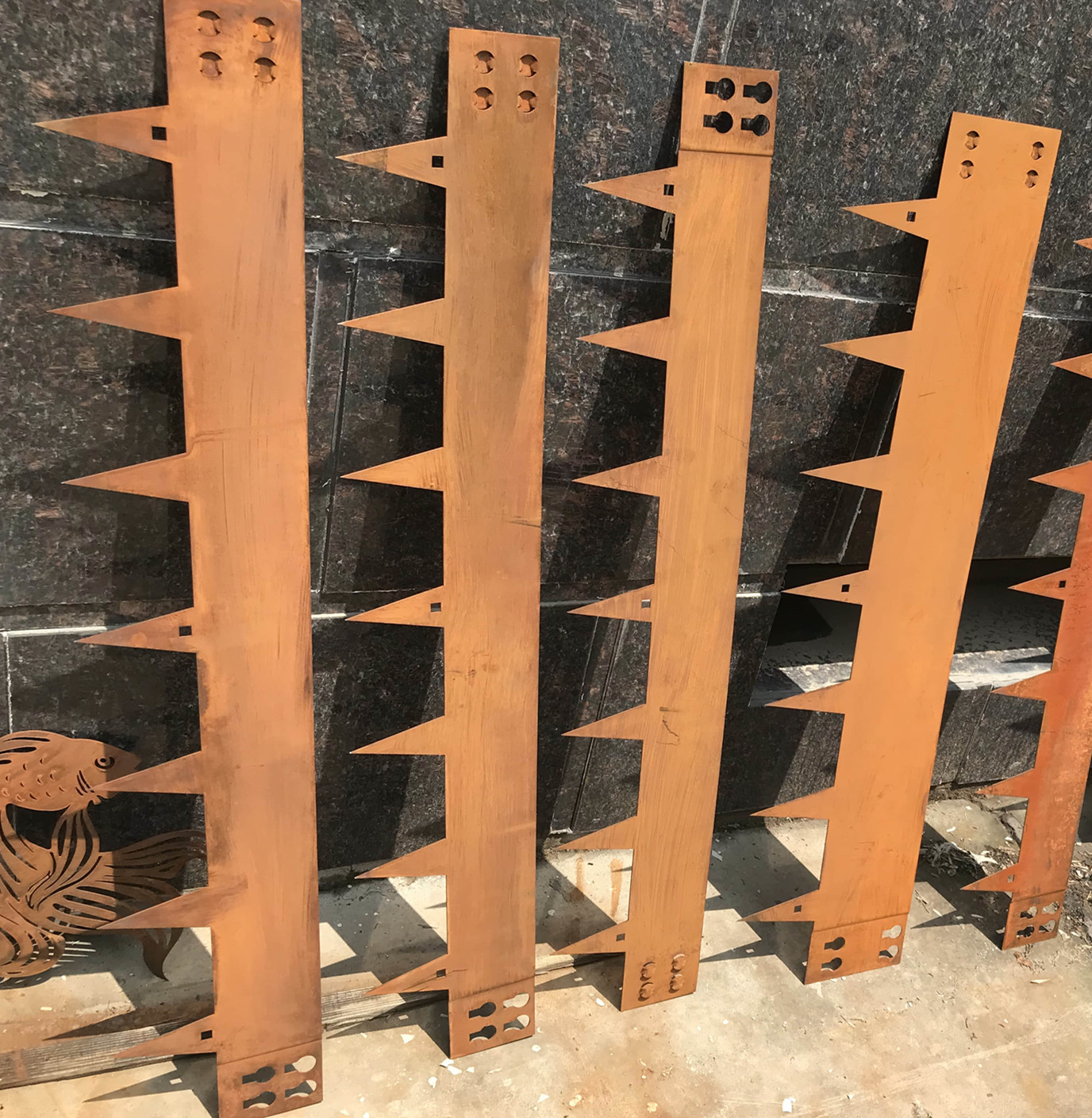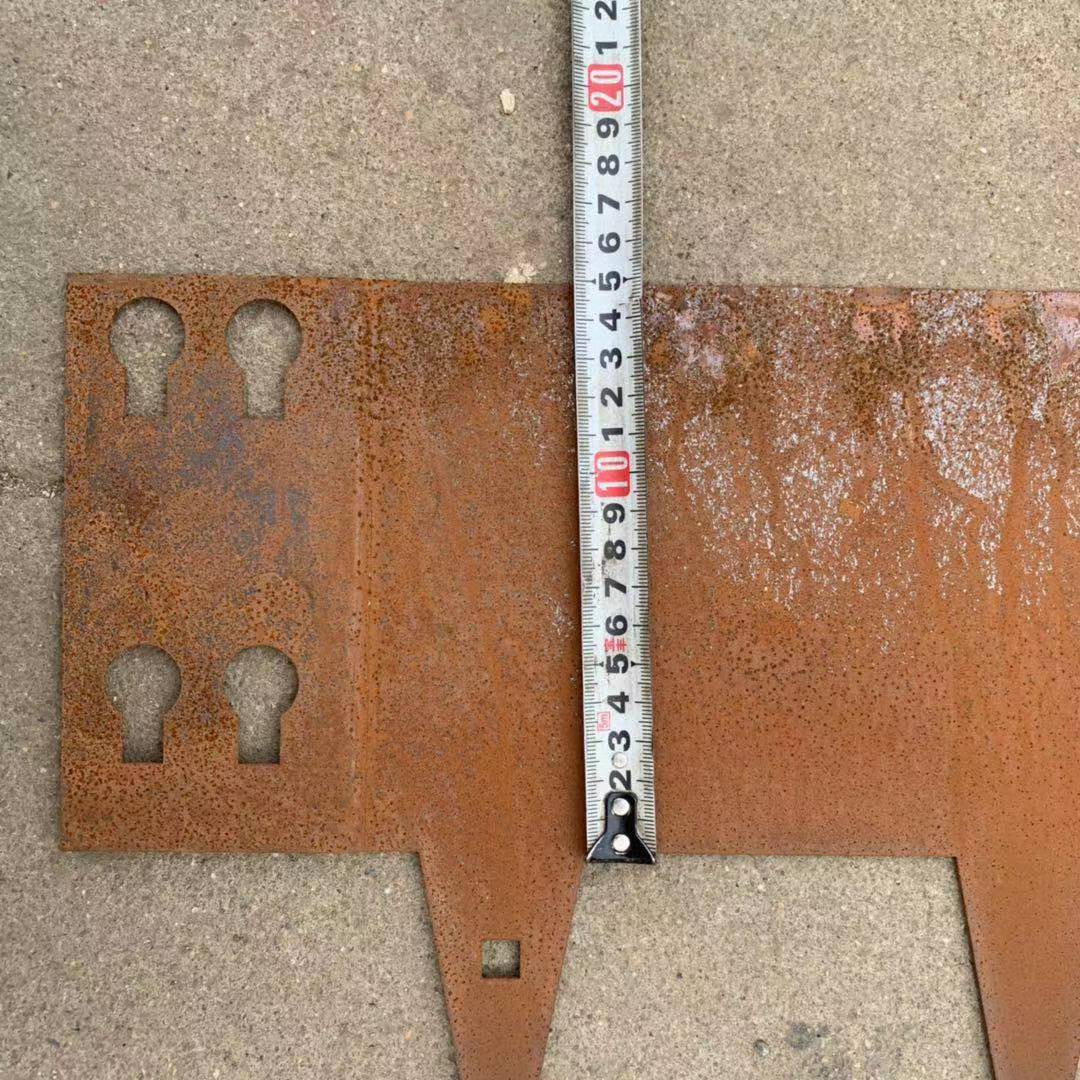 Durable and long lasting
AHL rustic garden edging is made of COR-TEN steel, which is a high strength corrosion resistant steel that can suit for any kind of climate and environment. If not active waste, corten garden edging can be used continuously for more than 100 years, it is truly durable and long lasting.
Tidy lawns and gardens
Speak of the basic reason why we use edging in the garden, it is because the landscape lawn edging can separate the lawn and the planting bed made of river stones to avoid the movement of stones and crazy growth of grass. Keeping plants and garden beds always clean and tidy, making it easier for you to care and maintain.
Beautiful looking
Good looking is the supreme purpose of a garden, every detail will influence the ornamental value of a landscape. In this aspect, the unique bronze brown color of corten steel makes it match well with garden, it is not only beautiful now, and the rustic patina of corten garden edging even looks gorgeous and stronger over time.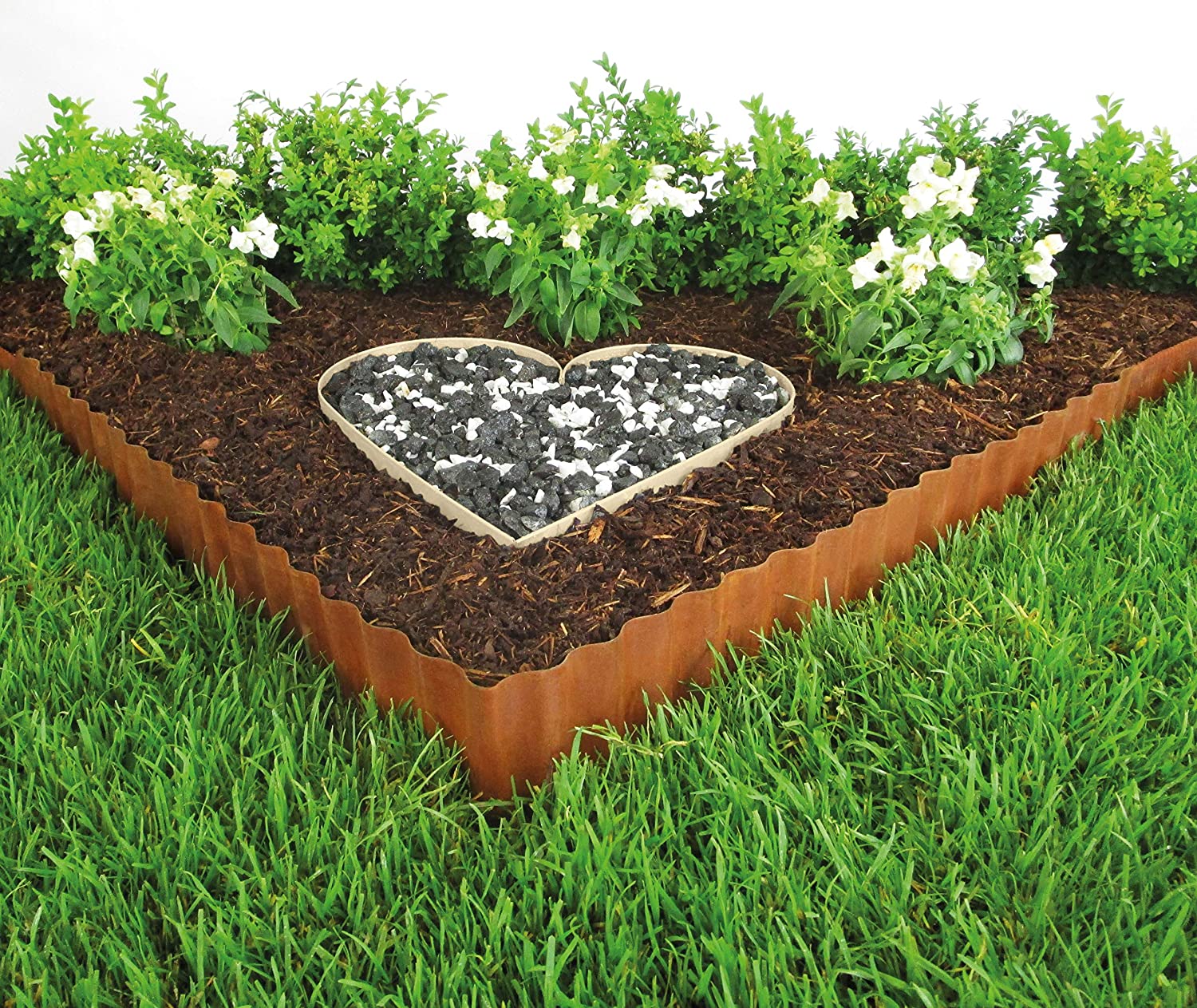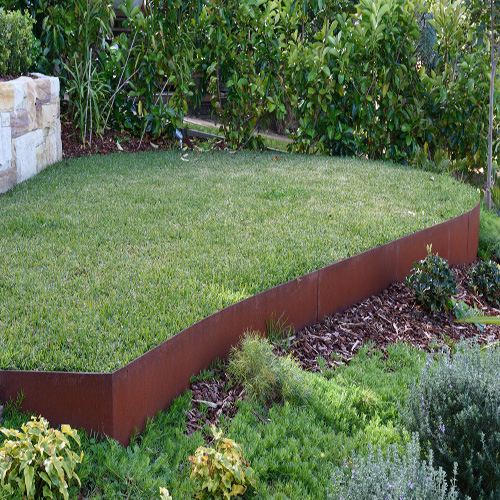 Good flexibility
According to the shape of your lawn, you can form the edging to straight lines, graceful curves or bend to precise angles. The corten edging strip also can be overlapped and connected by clamps to facilitate you to adjust the correct length of your lawn. It is flexible in practical scenario.
Quick installation
Our landscape edging is very easy to install, no special tool is required. You only need to use hammer to insert it firmly into the soil of lawn. Each strip takes less than one minute to install, if you can swing a hammer, you can install this edging. Then it can act as a barrier to weeds and unwanted grass, and may even help prevent invasion of animals.
Cost saving
This rustic garden edging is the cheapest way to create a beautiful landscape courtyard. You don't need to buy additional tools or hire gardeners. Neither do you need further maintenance cost, you can just tidy your garden by yourself, so using corten steel garden edging can save money.
Sizes of AHL corten garden edging

Normal Length
Normal Height
Normal Thickness
1065mm
150mm+115mm
1.5mm,2.0mm
Sizes and thickness can be customized
No matter what shape, design, or style landscape you choose, AHL can be the perfect complement to that aesthetic, while also making getting and maintaining clean lines - and weed-free beds. For more corten products, you can click
here
for more information. Any needs, please don't hesitate to contact us now!