Corten Steel
Corten steel also referred to as weathering steel, is a special steel that resists corrosion with the surface forms a stable rust-like appearance when exposed to the weather. Since the rust layer (patina) protects the steel from further corrosion, it requires no painting or additional weatherproofing.
Changes in weathering steel over time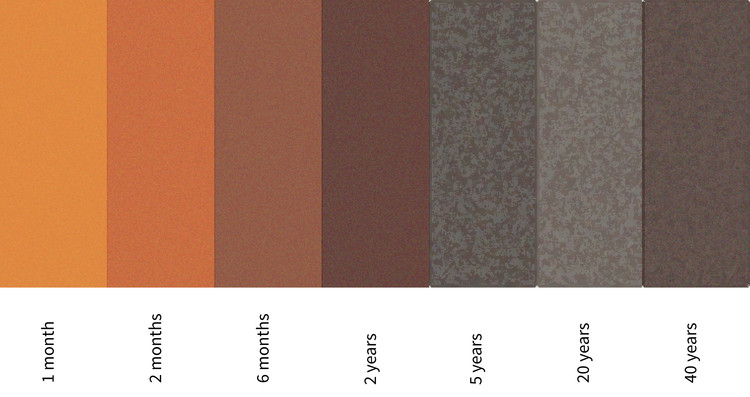 This steel alloy is widely used in landscaping and other outdoor applications including sculptures, building facades, and other types of architectural applications. It is important to emphasize that to form this protective layer, weathering steel needs exposure to wet-dry cycles. If the Corten steel is submerged in water or buried in wet grounds, it will not form the protective rust layer. Exposure to marine environments or areas close to the ocean may also prevent the protective layer from forming in time to protect the underlying steel.