garden sculptures and statues
Metal garden sculptures-- fresh idea to your garden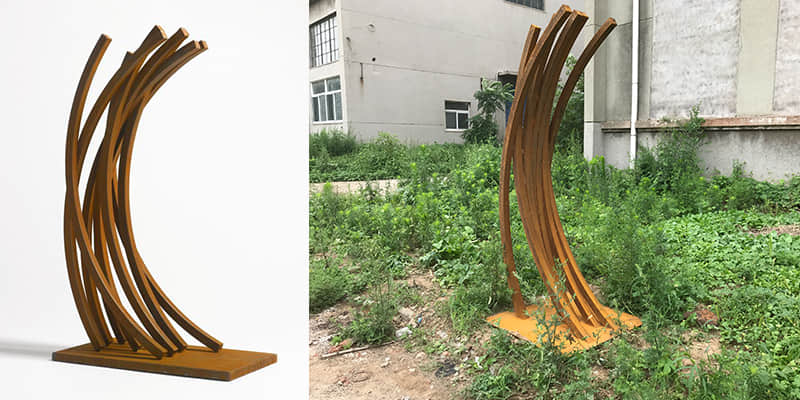 In recent years, corten steel is being widely used in landscape architecture, garden sculptures or statues, which looks tasteful for being used as natural artwork. There is no doubt that the artistic characteristics and unique feature of corten steel play an important role in promoting its application in landscapes.
Metal Sculptures and environment
Metal Sculpture and environment must be integrated with each other, and their matching must be coordinated. The relationship between metal sculpture and the environment is so important that sculptors must consider the environment as a whole when designing sculptures.
Metal garden sculpture is a work of art. Although it has the attributes of a commodity, it must not be regarded as a commodity produced on an assembly line.
The combination of weather resistant steel with the less smooth materials makes a calm looking, when integrate with the cold materials, it will have a warm feeling.
The rusting of weather resistant steel will change into different colors with the change of time, the color is naturally simple. Therefore, it is not easy to have significant prominence or astringency when combined with nature or green ecology. As a reflection of plastic arts in engineering buildings and landscape gardens, metal garden sculptures not only do no harm to the surrounding green ecology, it also has the advantage to improve the sense of hierarchy for engineering architecture.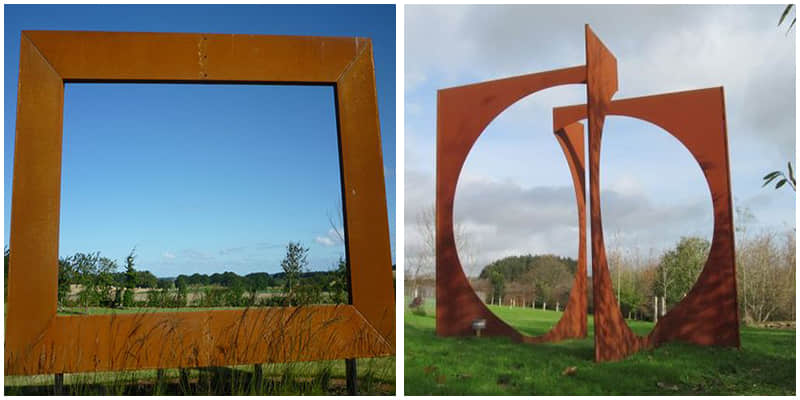 AHL CORTEN offer customized one-stop service
AHL CORTEN is a modern high-tech artistic enterprise focusing on creation, design, and production of weathering steel sculptures and other steel sculptures.
We take art as its roots, adopts the traditions of Chinese culture, and the charm of European art, with its unique style and vividness. The products are beautiful, lifelike and breathtaking.
We can design metal garden statues and sculpture to suit any location, or we can develop your ideas into finished works. Pieces are conceptualized by our professional designers and our experienced craftsmen fabricate and finish the projects in our own factory. You will be able to see your design or idea drafted up in detailed CAD drawings before we start.
Every metal sculpture and statue are crafted to a high specification using a variety of techniques, both traditional and modern, including the latest plasma-cutting technologies. We can also combine the metal work with traditional skills.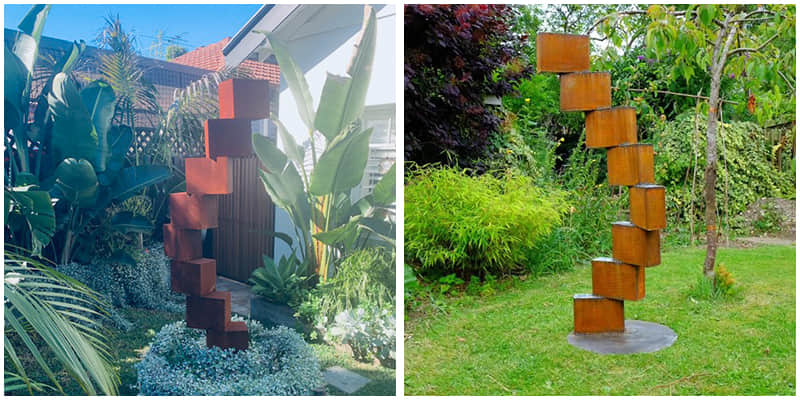 We dedicate to our customers with excellent products, appropriate prices, and perfect services, and we can design custom-made for you according to your requirements to add a bright spot to the human environment.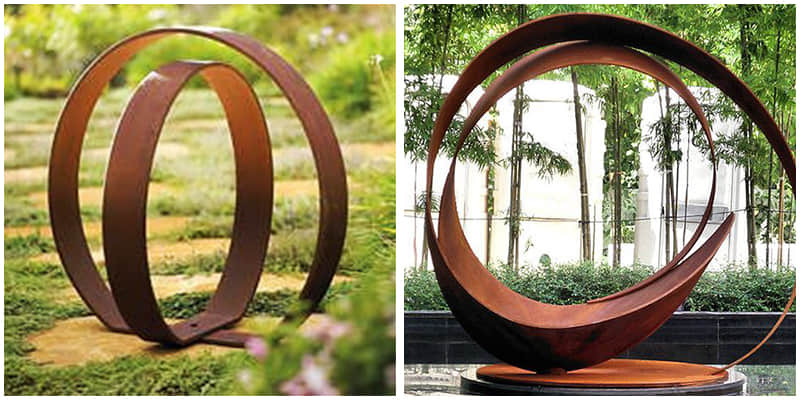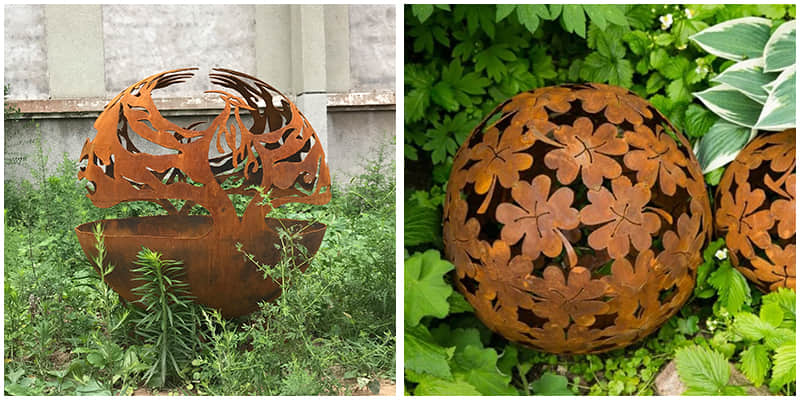 Is rusty corten steel artwork safe?
Weathering steel, is a low alloy steel between ordinary steel and stainless steel. It is made of ordinary carbon steel with a certain amount of copper and corrosion resistant components such as phosphorus, chromium, nickel, titanium and vanadium.
It not only has the characteristics of high strength, but also has corrosion resistance, generally 2-8 times the corrosion resistance of ordinary carbon steel.
Corten steel can be used in harsh environments which requires high corrosion resistance of vessels, railway vehicles, derricks and drilling platforms, such as high resistance and needle resistance of vessels.
As for the reinforced concrete used in ordinary buildings, because the reinforcement is buried in the concrete and does not contact with oxygen and water, the use of weathering steel here will be more wasteful, so the engineers do not want to use it!
In a word, weathering steel is of very good quality despite its rusty appearance.
Packing & Shipping of the metal garden sculpture
With the development and progress of the times, the purpose of metal sculpture is not only for personal viewing, but also has a certain symbolic meaning. With the improvement of people's productivity, the volume, image and material of sculpture have expanded. Express and logistics can no longer satisfy sculpture. For transportation requirements, sculptures of more than 2 meters are generally transported by special vehicles, wrapped with cotton cloth in pp bags, to prevent bumps, scratches and violent transportation on the road, and use special vehicles of corresponding sizes for safe transportation.
Download