How is Corten Steel Applied in Gardens
Weathering steel, also known as COR-TEN steel, is a kind of popular landscape material applied in gardens in recent years.
Why Corten steel is widely applied in gardens
Corrosion resistance
Weathering steel is a kind of alloy steel, in which chromium, niobium, molybdenum, titanium and other weathering elements are added. It originated in North America, Western Europe, Australia and Asia, Japan, Korea, compared with ordinary steel, corten steel is more resistant to corrosion, so it is widly used in bridges and other large constructions.
In the natural environment, through the action of air, rain, etc., the steel between the rust layer and the matrix formed a layer of about 50-100 micron thick dense oxide layer and good adhesion with the matrix metal.
In short, the corten steel surface will automatically form a corrosion resistant protective layer, there's no need to paint protection. This layer of oxide film greatly improve the service life of corten steel, and ensure the materials can be used for more than 80 years.
Rust appearance
Besides its properties,weathering steel is also widely used in landscape because of its unique color and weatherability.
Rust steel is commonly used catalytic method, the principle of which is through a series of physical and chemical process, the outdoor temperature is 25 degrees or so catalytic formation of rust red oxide film, this process takes about three to four hours, rust processing to form stable oxide film, thickness uniformity, color is not easy to fall into clean rust layer, and without corrosion. It will not affect the continued formation of the later surface rust layer, which is environmentally friendly and harmless, and does not affect the growth of plants.
Applications of Corten steel in Gardens
1.Planter Box
Is weathering steel flower OK? Weathering steel is mainly used for medium and large planter box in gardens. The requirements for flowerpots such as air permeability are not high, but the metal thermal conductivity is still relatively strong, so planting some plants with strong adaptability in corten steel planter box is better than delicate plants.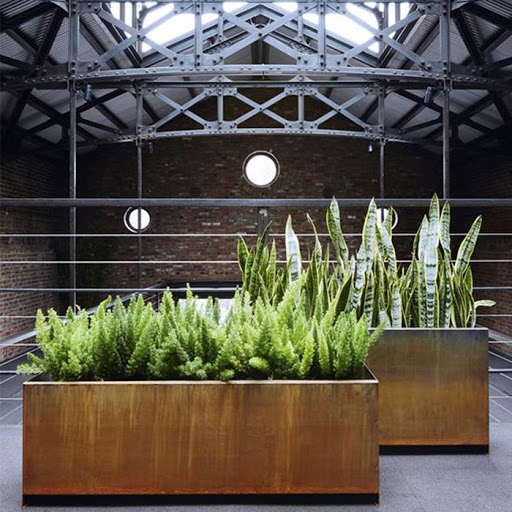 2.Water Fountain
Weathering steel has strong corrosion resistance, environmental protection and no pollution, and can be recycled 100%. The overall shape is also simple and fast. Although it looks wild and tough, it can also be perfectly combined with the water fountain or waterscape.
If you want a small sink in your garden but don't want to harden the ground, then weathering steel is a good choice. It is easy to install, remove and move, and can be recycled when you don't want it. It is low cost and low maintenance.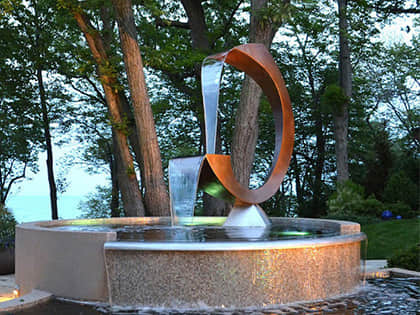 3.Public Facilities and Sculptures
Weathering steel has very strong plasticity, excellent toughness, and no pressure on curved surface modeling. Compared with stone, wood, etc., it is really ultra-low loss which can achieve a high overall effect. When corten steel is used to make public facilities and sculptures, it can maximize the sustainable development and utilization of social costs, which is the embodiment of the real sustainable design concept.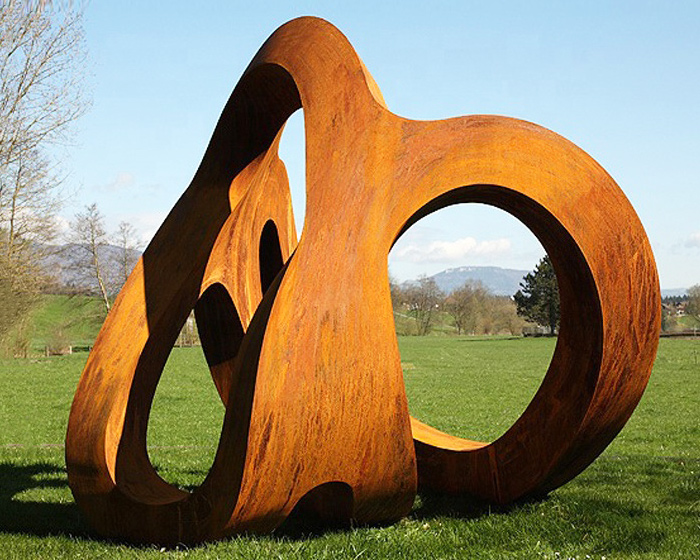 4.Screens and Panels
The heavy color and rough handle of weathering steel are the expression of "sense of time" in the eyes of designers. It can trace the historical sense of the site and extend the vitality of the site, so that the limited materials can co-exist with each other. The change brought by time itself is also a part of the design.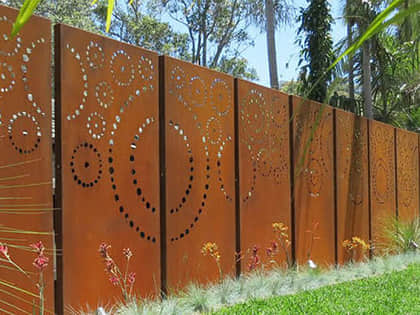 5.Garden Decorations
In addition to being used for landscape, it is often used for small decoration in recent years to create the artistic effect of desert oasis with desert plants. Wild flavor of original ecology, simple craft style. The combination of empty Phoenix and cactus planted in the small iron frame with withered branches and stones just shows the combination of vitality and strength, which has a strong sense of design. It reminds people of the desolation and vitality of the desert. It also reminds people of the tenacious growth of plants in an abandoned corner of the city, like the cry of nature.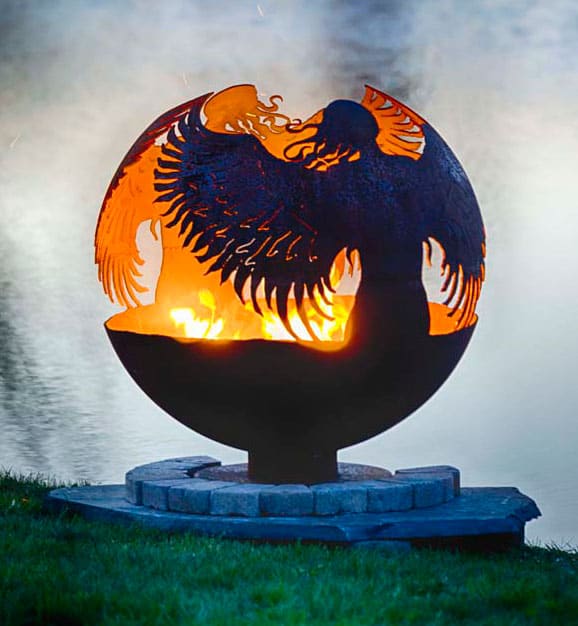 We have what you need!
As professional corten steel manufacture, AHL STEEL has many kinds of corten appliance for gardens and landscapes, such as garden screens, garden sculptures, garden water fountain, garden edging, garden planter box and so on. With morden taste and unique design, our products have satisfied many customers all over the world.
If you have any needs, we all happy to receive your email.
If you don't have idea and want some suggestions or solutions, you are welcomed to contact us!